Female Sheep
In Australia, my childhood was lived outside. We loved cricket, roller skating, swimming, football, tennis, riding bikes, building ramps and dancing. I am the oldest child in our close knit family and have 2 younger brothers; whom I love dearly and have always been so proud of. Their names are Benjamin, which means 'Son of my right hand' and Nathan which means 'Gift of God'. My name, Rachael, means 'female sheep'. So, with the meaning of my name not being one of the bragging points of my life, I didn't give it much thought.
Whilst living in Scotland, God started to enlarge my heart to love beyond…. Beyond those who were related to me, beyond the superficial, beyond anything that I had ever experienced before. To love like family, those who weren't family. He opened my eyes to glimpse people the way he saw them and, as a result, I became overwhelmed by His love for them. I resolved in my heart to love with God's love, and stood in awe as God expanded our family. I don't know how or when it started; but during this time kids started to call me Mum. Many of them had wonderful Mums of their own, but God somehow allowed me to mother them as well.
One day when I was praying for our young people, God whispered something special to my heart. "Your name is Rachael, you are a mother of many." I could hardly believe it. My name took on new meaning! Being a mother to Jack and Abbey is the biggest privilege of my life… and somehow God was calling me to mother others as well! A call to raise Spiritual Sons and Daughters!
The Invitation to Parenthood
We see throughout the New Testament the testimony of Paul raising spiritual sons and daughters. In 1 Corinthians 4:14-16 he speaks to his 'beloved children', not as an instructor but as a father.
As Mothers and Fathers we are involved on a personal level. We see the hopes and dreams of our kids; see them embrace the love of God and draw close to him. Pride swells in our chests as we celebrate their first steps and their victories. We demonstrate prayer, living by faith, loving when it hurts and turning to God in the midst of failure. Mums and Dads have to say the hard things like, "Let's talk about this" and "You're better than this!" Being a mum and dad is up close and personal; and it is real!
The raw reality of being a parent is that we don't get to choose our better moments. We can't say "I've got a bit much on right now," "I'm tired" "I have my own struggles kids, I'll be a mum tomorrow." But in the reality of life we all learn and grow together. Our kids will see the flaws in our character and they get to know our weaknesses, our challenges; they observe our fears and how we face them. Being a parent is not about being perfect, it is about being authentic. It is about saying "I'm sorry," and learning and growing together.
The challenge of being a Spiritual parent is the same. It will bring incredible joy; and it will hurt. It will reveal things that are within us (good and bad) that we didn't know were there. And just like when raising our own children, we will have no clue what to do. We will feel ill-equipped and unqualified. We will need our Heavenly Father to lead us every step of the way, but the joy it will bring is so amazing. To see our spiritual sons and daughters step out to do something for God, to walk free of shame, to deepen their relationship with the Father and to share Him with others is such a privilege.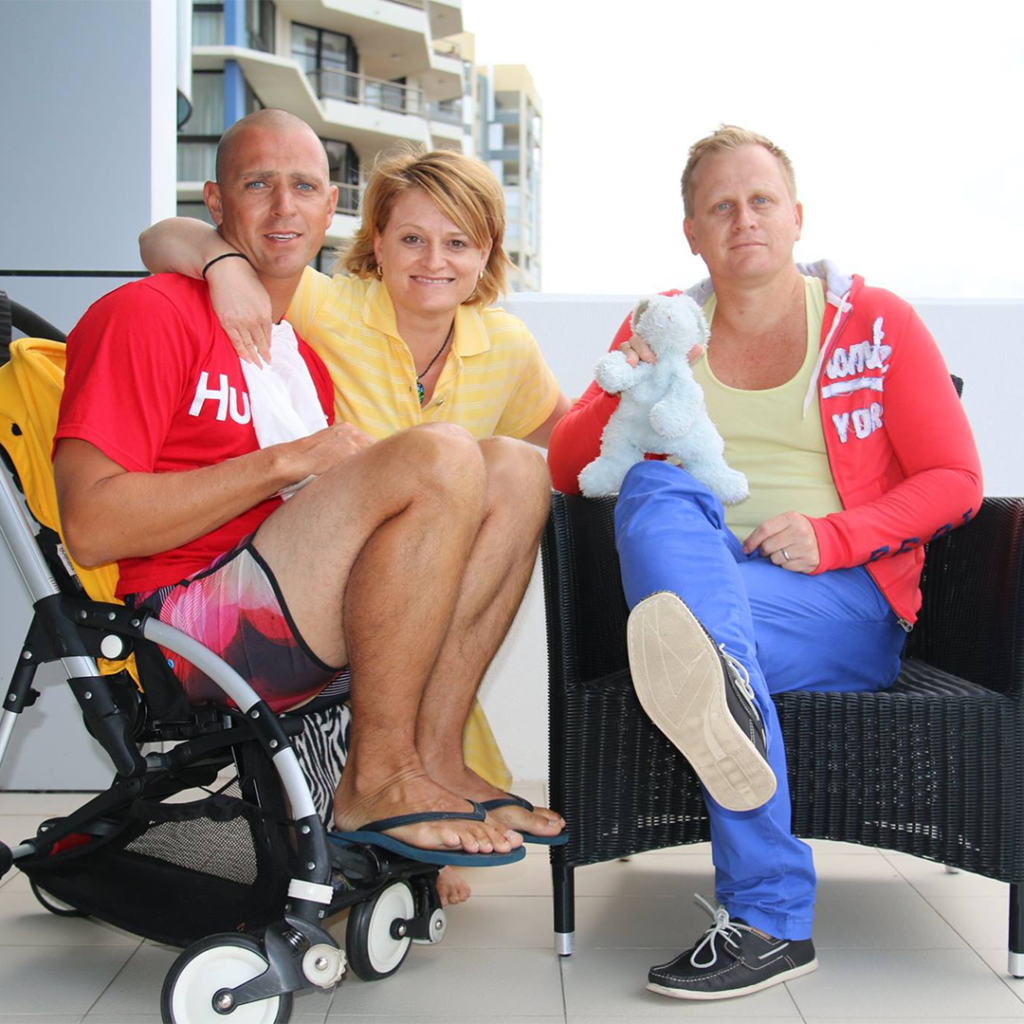 This is Our Family
I believe that today God is calling his Church to raise up sons and daughters. We can't be just an education facility, we must become a family. We need to dare to drop our guard and let people in. To love on purpose even when it doesn't suit us. We have experienced a love that the world longs to know; let's show them what that looks like.
Liberty Church it is time to love well… it's time to be family.
Isaiah 54:2-3
Enlarge the place of your tent,
And let them stretch out the curtains of your dwellings;
Do not spare;
Lengthen your cords,
And lengthen your stakes.
For you shall expand to the right and to the left,
And your descendants will inherit the nations,
And make the desolate cities inhabited.